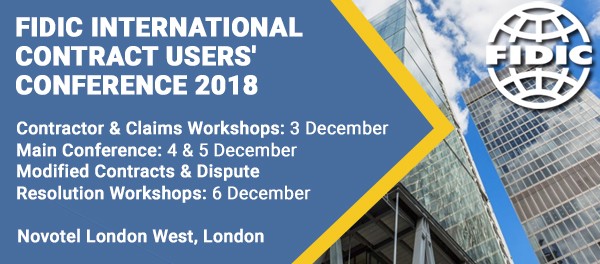 The FIDIC International Contract User's programme allows you to gain strategic advice on:
Making the most of the FIDIC Suite
Avoiding the pitfalls
Keeping your costs down
Resolving disputes
Plus, one year on from the launch of the new FIDIC Suite, find out what the feedback from the users so far has been and gain exclusive analysis and tips from the FIDIC Contracts Committee.
The programme is available
here.
The full list of speakers is
here.