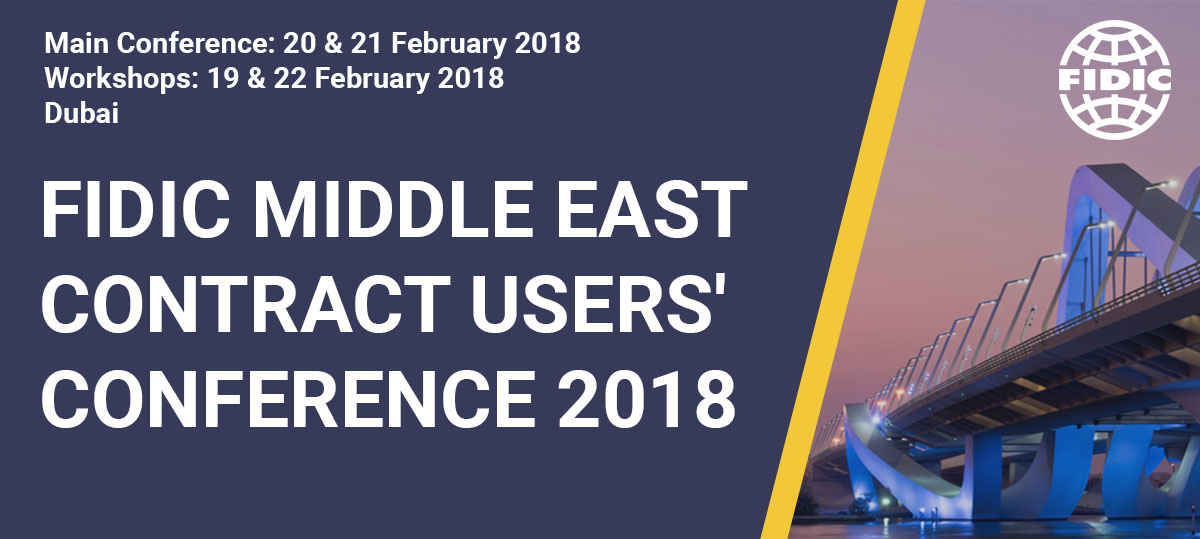 Hot on the heels of next week's much anticipated FIDIC Suite 2017 launch, construction and engineering professionals in the Middle East will soon be able to benefit from comprehensive coverage of the key changes to the Red, Yellow and Silver Books.

This guidance will be delivered directly by the FIDIC Contracts Committee at the FIDIC Middle East Contract Users' Conference 2018 in Dubai.



…and much more detailed FIDIC content tailored to Middle East Contract users
Further information on the Pre-Conference workshops which will take place on 19th February are
here.
Full registration details and agenda are available here.